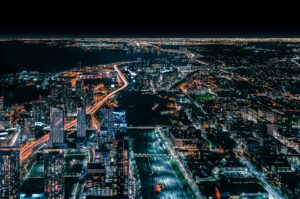 Optimize your sales-closing potential.
The ProPair Challenge uses data analysis to show whether you're reaching full sales-closing potential. If not, ProPair will get you there.
How many closed sales have you missed in the last 6 months?
ProPair can tell you in 48 hours.
As the market turns, you need to know every lead that has the possibility of turning into a closed deal. You also need to get your best sales agents on those leads. ProPair gives you that advantage using machine learning.
Know exactly what leads have the highest probability of turning into closed deals.
Know exactly what sales agents have the highest probability of closing deals.
And, then optimize that mix to maximize your sales production… without changing anything in your sales process or team.
Give us a split second to RANK, MATCH, and MIX your leads to get every closed deal possible.
We're willing to show you for FREE.
No risk, no obligation.
Schedule Your Data Analysis
See how The ProPair Challenge works in three easy steps: Download our quick guide, no sign-up required.
---
Learn exactly how many closed deals you would have had in the last 6 months.
Here's how we do it
You share an export of all your leads from the last 6 months. No PII data, only leads, assigned sales agents, and the final disposition.


We run your data through the machine learning algorithms that we use in real-time on our clients' lead management systems.


We show you exactly how many close deals you missed without us and why.
Don't miss the opportunity to KNOW exactly what your sales operation is capable of producing.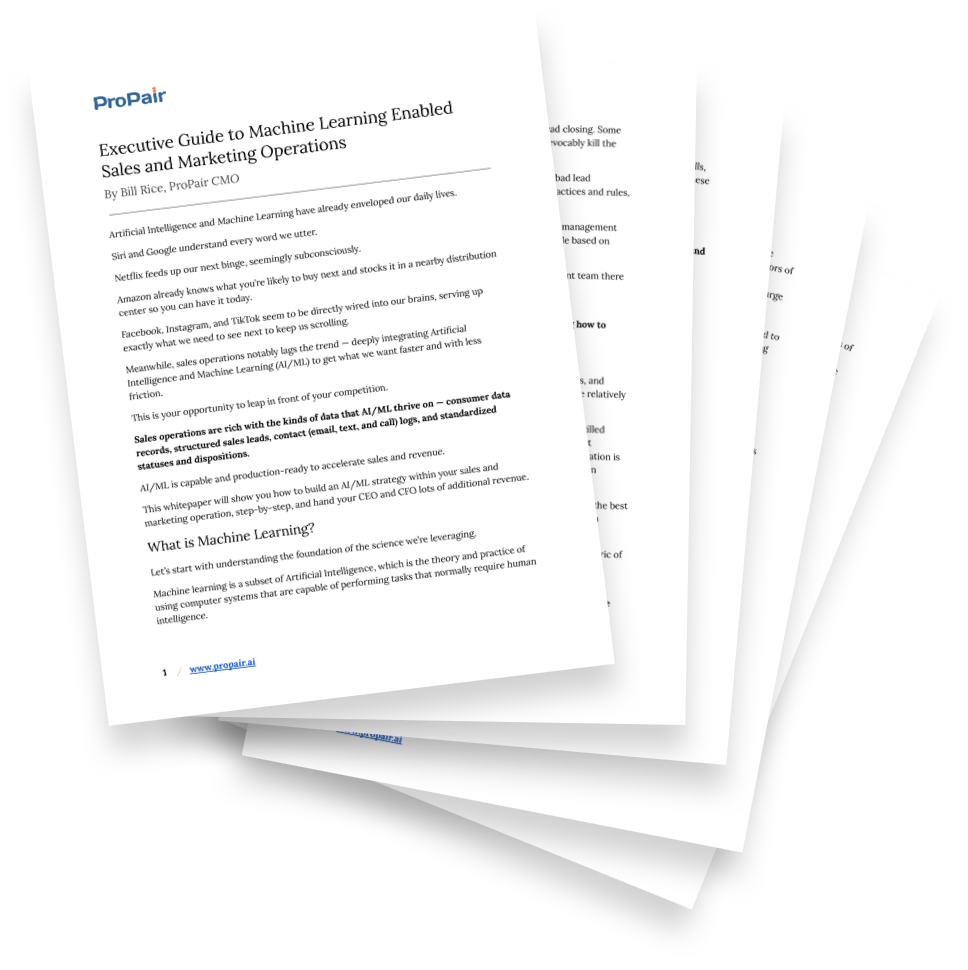 Executive Guide to Machine Learning Enabled Sales and Marketing
As a bonus, download our guide to understand the current state of machine learning. We'll show you how innovative sales and marketing organizations are using it to get the edge on their competition.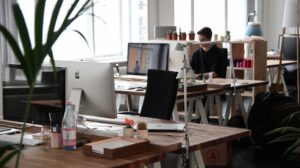 Get ProPair's competitive advantage
With our niche focus in solvable lead management challenges, customized solutions to fit your sales operations and a strong reputation for getting results, our goal is to empower your organization to be its best.