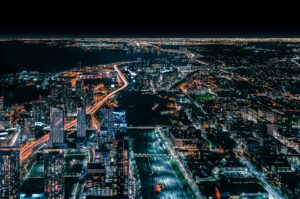 Increase conversions from the start with smart lead assignment
Do you assign leads with fixed and limiting rules?
Optimizing lead assignment has stumped organizations for years. You set a rule that fixes one problem and causes another. Rules quickly become stagnant and data sits unused.
Fortunately, new lead assignment tools use artificial intelligence to measure infinite lead AND sales data dimensions.
Continuously score, route, and prioritize leads based on what actually makes them most likely to convert.
With production-ready applications of AI, ProPair provides predictive values in real-time, automatically to help you manage leads and improve the mean performance of your sales team.
Assign the best leads to the right salesperson at the right time. Increase conversions from the start, backed by AI-powered decision support.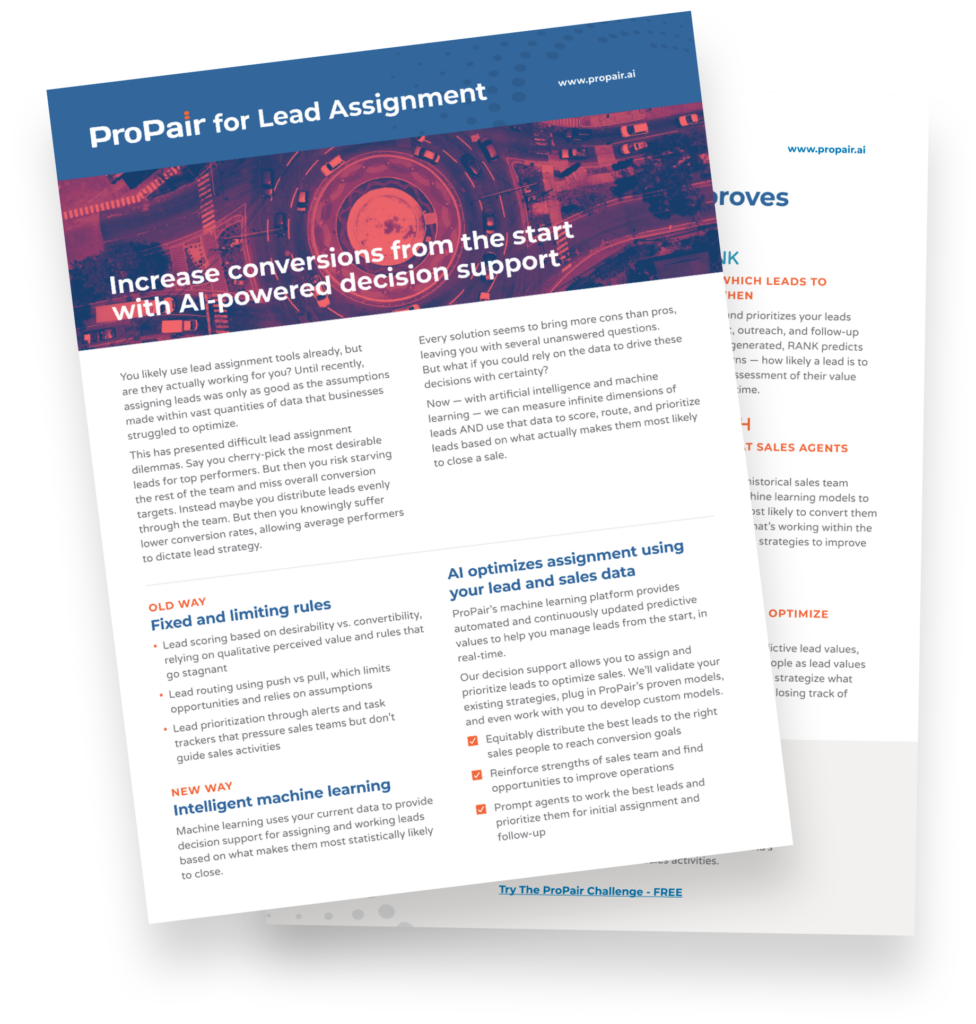 Download our lead assignment AI guide here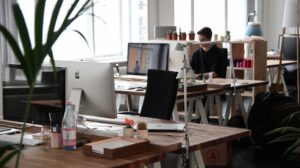 Get ahead of your competition
See how many sales you're missing with The ProPair Challenge. Connect with us to run a free 48-hour data analysis using machine learning, where we'll pull lead management data and show you opportunities to improve lead scoring, distribution and conversion.