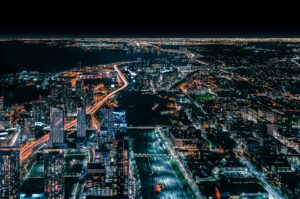 Learn the top 5 ways businesses use ProPair to grow sales
How do you use your data to improve business?
Thousands of data points are generated from your leads, customers and sales team. But are you using the data to gain a competitive advantage?
With practical applications of AI/ML, ProPair makes data actionable.
From lead distribution, to lead sources, lead targeting and more, ProPair optimizes data to improve sales operations.
How can this put you ahead of the competition to reach the best leads and connect them to the right salespeople?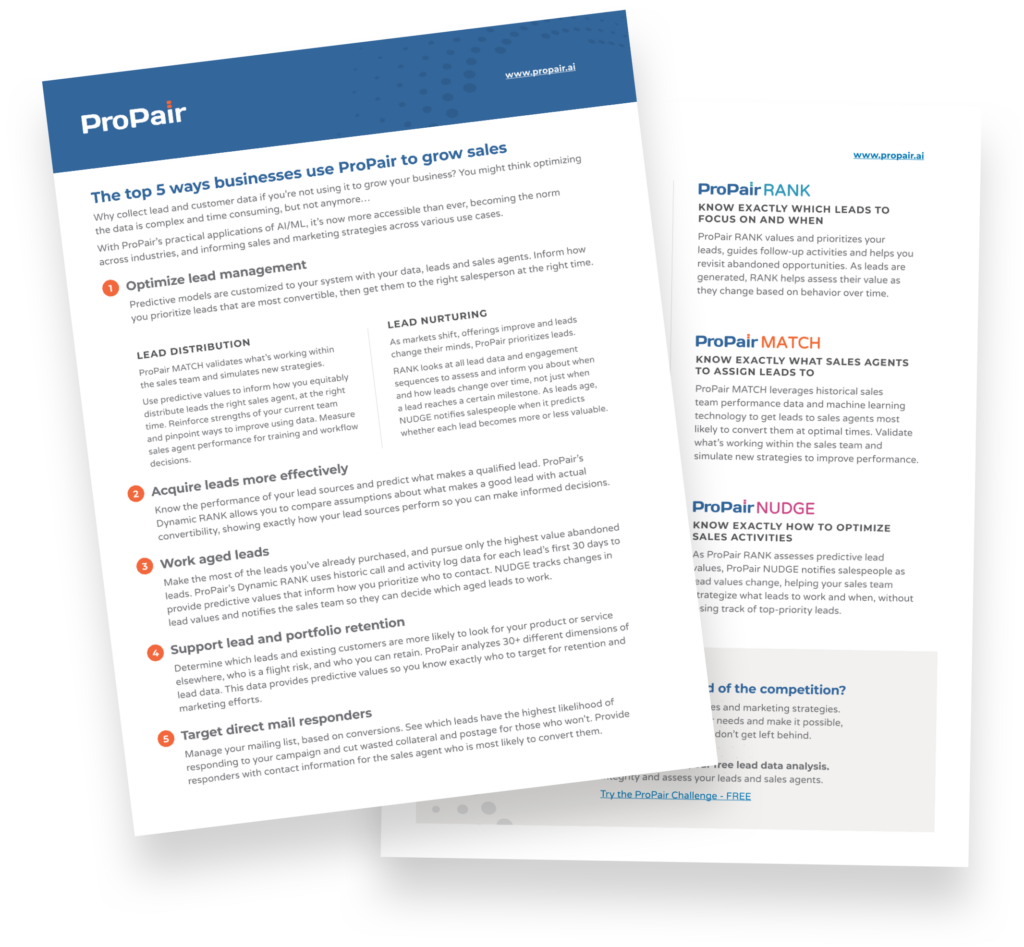 Start here to get the top AI uses for your business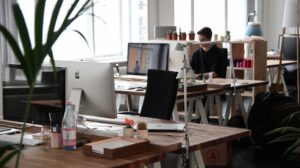 Get ahead of your competition
See how many sales you're missing with The ProPair Challenge. Connect with us to run a free 48-hour data analysis using machine learning, where we'll pull lead management data and show you opportunities to improve lead scoring, distribution and conversion.