REAL-TIME Predictive Scoring
Stop guessing. Work leads with precision. Know what's going to close and what's not.
Using production-ready AI, ProPair predicts exactly which leads are likely to close and matches them with the sales agent most likely to close them.
Trusted by innovative sales and marketing leaders using AI/ML
---




Leverage one simple integration and get valuable decisions in real-time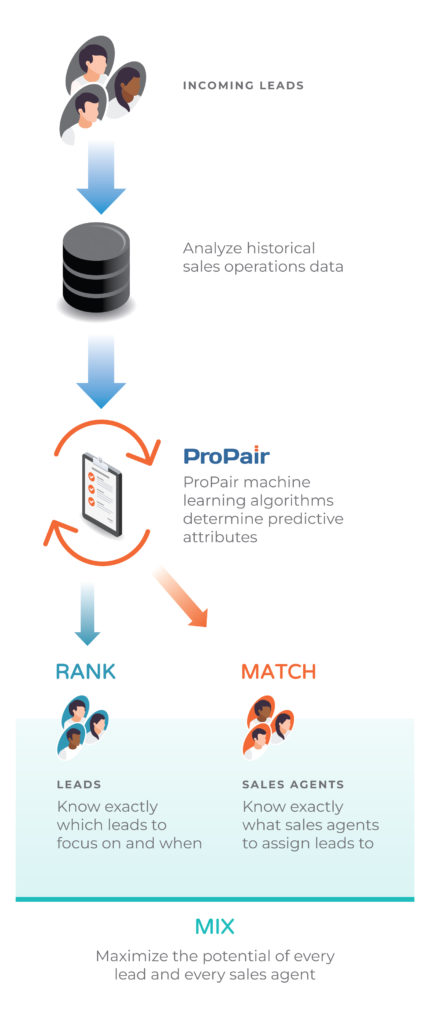 Know exactly which leads to focus on and when
Get a real-time predictive lead value ranking system designed to help sales teams prioritize leads, get guidance on follow-up activities, and revisit abandoned opportunities with ProPair RANK.

Know exactly what sales agents to assign leads to
Use our turnkey ProPair MATCH solution, leveraging historical sales team performance data and machine learning technology, to get leads to sales agents most likely to convert them at optimal times.

Maximize the potential of every lead and every sales agent
Optimize your entire sales operation and equitably distribute leads from top to bottom performers, maximize sales production, and reduce the need and expense of a churning salesforce with ProPair MIX.
What is machine learning?
Machine learning is the sales innovator's strategic differentiator. Its artificial intelligence technology uses algorithms to analyze massive amounts of data and deliver predictions to achieve better business results over time. Get ahead with ProPair's production-ready decision support tools.
---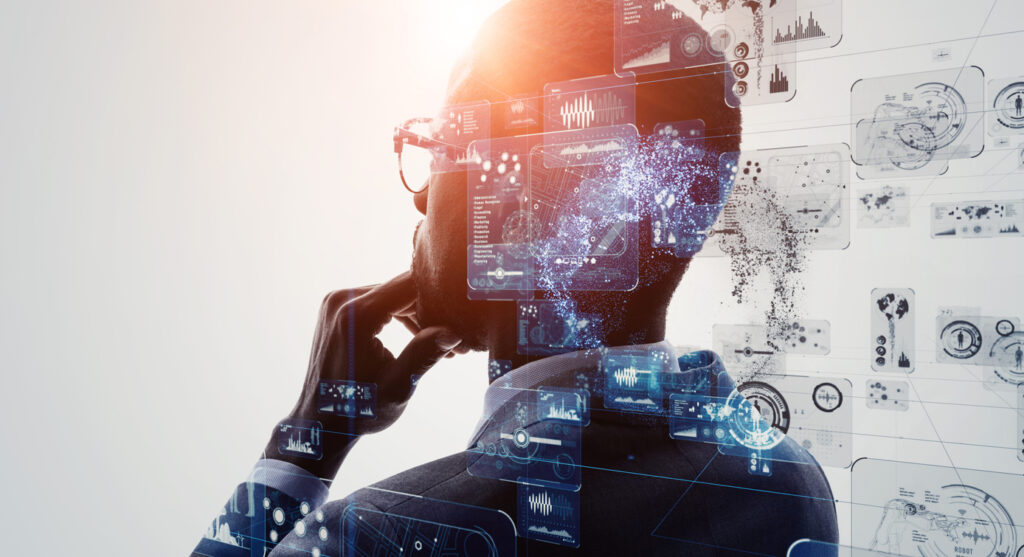 ---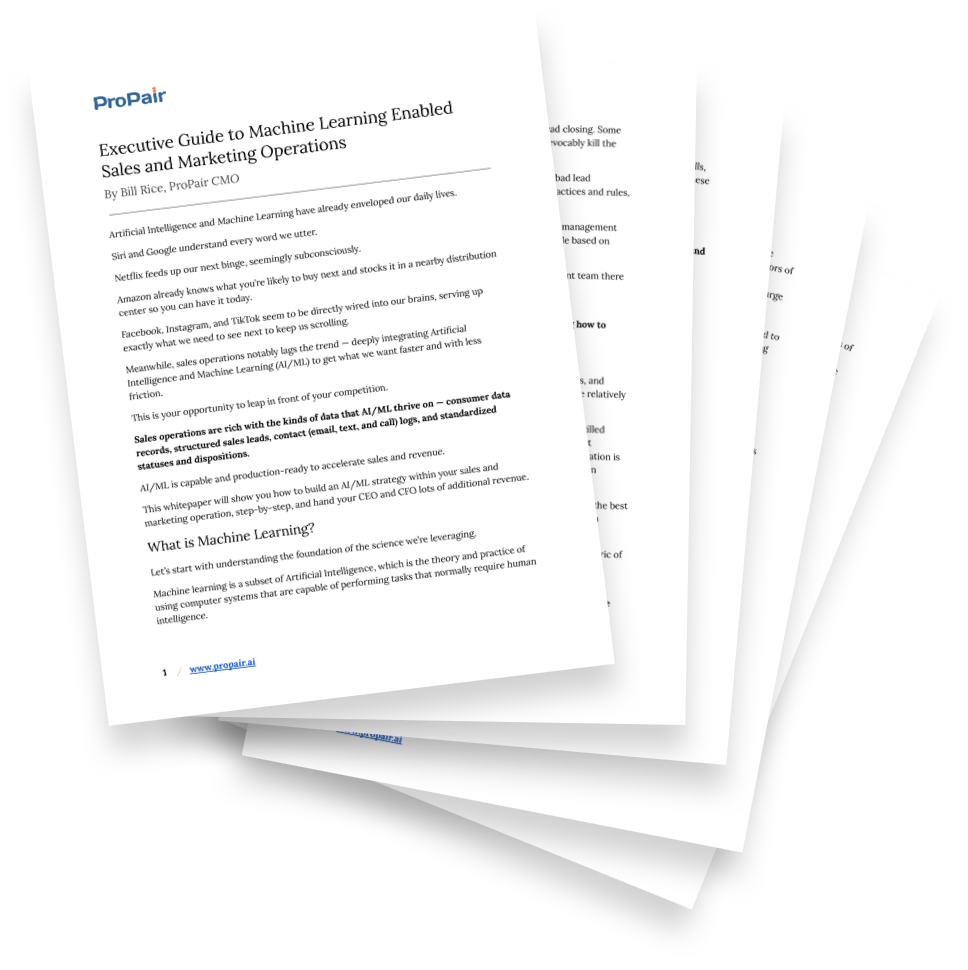 You're one step closer to increasing sales...
Here it is! Take a few minutes to review this super popular Executive Guide to Machine Learning Enabled Sales and Marketing Operations.
Learn more about machine learning and how you can use it in your sales and marketing operations to get the edge on your competitors.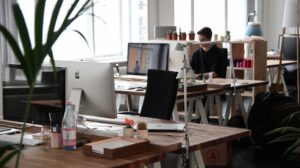 Get ahead of your competition
See how many sales you're missing with The ProPair Challenge. Connect with us to run a free 48-hour data analysis using machine learning, where we'll pull lead management data and show you opportunities to improve lead scoring, distribution and conversion.