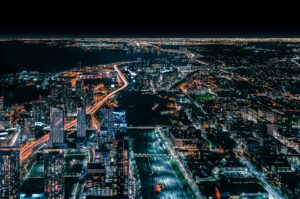 Machine Learning Overview
Machine learning has become the buzzword in virtually every industry that is looking to leverage relevant data to better compete. Let us help you understand how the technology works and how it can benefit your organization.
Machine Learning Core Benefits
---
Automated
Rely on automated data analysis and processes to save time and effort.
Repeatable
Apply data science to objectively quantify and maximize performance.
Robust
Replace manual or simple automation to perform optimizations at scale.
While Learning
Machine learning systems continually learn from data and outcomes.
FAQs
---
What is Machine Learning?

At the core, machine learning is essentially a method of applying a mathematical construct to a repetitive process. Machine learning applies mathematical equations to specific processes and automatically learns to predict outcomes. The technology relies on algorithms to analyze massive amounts of data and deliver predictions to achieve better business results over time.

Machine learning involves fitting existing data to an equation to predict an outcome of a critical business process. The capabilities of machine learning allow organizations to have access to an automated, unbiased view of critical business issues and to identify trends that a human would be unlikely to find.
Why Machine Learning?

A human with industry expertise can generally perform some analysis manually or through simple automations but machine learning amplifies the value delivered by performing the tasks in an automated, repeatable, and robust manner. Whereas a human is generally limited to optimizing two or maybe three dimensions at one time, a machine can perform global optimizations on hundreds of dimensions with ease. The automation allows the machine to find multi-dimensional correlations that would be nearly impossible to find manually.
What's the difference between Machine Learning and AI?

By definition, AI refers to using a computer to automate a task generally performed by humans. AI is the technology that allows for the creation of systems that can simulate human intelligence, while machine learning learns from past data to predict future outcomes. While AI allows computers to automate human behavior, machine learning takes this a step further by applying algorithms to predict a specific outcome using historical data.
Misconceptions About Machine Learning

The first misconception about machine learning is that the technology is only useful for solving very complex problems. On the contrary, machine learning often provides the greatest value to simple problems. The automated, repeatable, robust nature of the technology allows its users to eliminate time-consuming, repeatable tasks from existing processes.

The second misconception about machine learning is that it is a replacement for existing processes or human resources. Machine learning generally works best as an extension of existing processes and in combination with human domain expertise.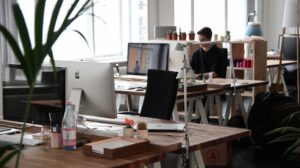 Get ahead of your competition
See how many sales you're missing with The ProPair Challenge. Connect with us to run a free 48-hour data analysis using machine learning, where we'll pull lead management data and show you opportunities to improve lead scoring, distribution and conversion.