ProPair Sales Leader – Role Summary
Mission for Sales Leader: Increase revenue and customers in the next two years by signing six figure annual contracts with consumer direct mortgage lenders and other financial services firms. And to build a scalable hunting team to add new accounts.
Outcomes
The Sales Leader will…
Be passionate about adding value for ProPair customers.
Add new accounts by closing annual contracts for existing products. Primarily mortgage lenders (consumer direct and retail) and scattering of insurance agents, personal lenders, auto lenders, solar manufacturers.
Build a high performing sales function with a team of at least six A players by Dec 2023.
Develop a prospecting funnel in conjunction with marketing resources to deliver qualified and relevant prospects for sales team to meet new account goals.
Deliver monthly pipeline updates and quarterly sales projections with 70% accuracy against actual delivery in next quarter.
Competencies
The Sales Leader is…
Willing and prepared to take initiative and action to achieve goals without requiring specific direction; creative and resilient, prepared to act in less than ideal circumstances, face defeats and persist.
Confident, aggressive and results-oriented with a burning ambition to meet goals and win new business; willing to be held, and to hold others, to account for actions and results.
An effective communicator able to clearly and directly state needs, direction and questions in a respectful and empathetic manner; an experienced and capable presenter to all levels of customer contacts.
Ready to lead others, by clearly setting direction, objectives and providing necessary support; able to inspire, coach and provide necessary resources for team success.
A confident decision-maker and able to explain decision criteria to others.
Able to develop and nurture strong trusting relationships with teammates, customers, partners and investors; honest, fair and ethical.
Free of deeply held opinions and eager to absorb and deliver different perspectives, in order to learn and make better decisions with the available facts and regardless of whose idea it is; able to suppress ego.
Hardworking, persistent and committed; always living up to verbal and written agreements, regardless of personal cost.
Relevant Experience
The Sales Leader likely has…
Proven business to business sales results in SaaS or other business or enterprise software.
Experience in mortgage and/ or financial services.
Willing references from past teammates, managers, customers to support the competencies.
Learn more about how ProPair's Machine Learning applications and technology are revolutionizing how mortgage lenders and sales organizations attack their lead waste problems, visit http://www.propair.ai.
To learn more about the sales leader role, contact Ethan Ewing at eewing@propair.ai or 650-465-8321.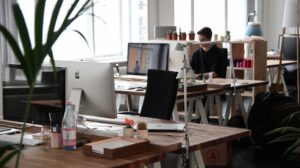 Get ahead of your competition
See how many sales you're missing with The ProPair Challenge. Connect with us to run a free 48-hour data analysis using machine learning, where we'll pull lead management data and show you opportunities to improve lead scoring, distribution and conversion.