For Kansas-based BNC National Bank, a home loan and mortgage refinancing institution, successful lead assignment is driven by evaluating real-time metrics and coupling those findings with company-wide and individual performance numbers. They rely on ProPair's machine-learning technology to evaluate layers of data in real time, effectuating the highest conversion rate possible for their purchased leads.
An Investment That Delivers Consistent, Significant Returns
Taking the guesswork out of lead assignment can be a full-time job, and even experienced leaders may feel overwhelmed with the task. Lenders who want to increase performance can use ProPair's match-and-rank machine learning technology to gain a deeper understanding of a given lead's optimal handling. By correlating lead data with historical performance data, ProPair's solution essentially turns the lead assignment decision into a science, determining how and when to distribute leads to maximize performance.
In the mortgage industry, if technology can consistently deliver higher percentages of closed loans then the investment is well worth it. Couple that success with time savings and the ROI can be significant, making a noteworthy difference when it comes to revenue. Even in an up-market, wise leaders know it's important to keep an eye on maximizing success. "If you're not utilizing something like this, you're leaving money on the table," says Michael Zerr, VP of Consumer Direct Marketing at BNC.
"We're seeing groups that have been assigned leads via ProPair have higher conversion rates. For an organization our size, that can mean an additional 15 to 20 loan closings a month," Zerr said. "That's a six-figure monthly revenue lift."
A Turnkey Solution
While many other lead management systems are cumbersome to set up, ProPair's solution can be implemented quickly and with minimal disruption to existing workflows.
"People might get a little frightened that this is going to be a massive undertaking with countless man hours," said Zerr. "It's a few hours here and there…a turnkey solution."
Even if a lead distribution system is already in place, ProPair's technology can be implemented as an additional service to deliver top-end results. "We utilize their match-and-rank software within Velocify…and we've had a ton of success with it," says Zerr. "It definitely helps us assign leads properly, by isolating the right loan officer to work it at the right point in time." He continues, "It has given us more clarity into what our strongest lead actually is, rather than just looking at that lead's source."
ProPair's solution integrated seamlessly with BNC National Bank's existing workflows, provided intelligent, automated lead handling and enabled their teams to deliver higher loan closure rates. In addition, the team at BNC has a partner they can trust who will be able to scale alongside them, providing a measurable edge in the competitive world of mortgage lending.
Key Results
Increased loan closure rates (15+ more monthly)
Six-figure monthly revenue lift
Scalable, positive ROI solution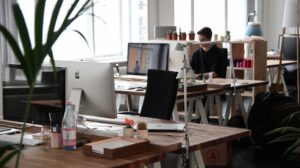 Get ahead of your competition
See how many sales you're missing with The ProPair Challenge. Connect with us to run a free 48-hour data analysis using machine learning, where we'll pull lead management data and show you opportunities to improve lead scoring, distribution and conversion.