There are two schools of thought for mortgage lead management. There's the old school philosophy of manually setting up lead handling workflows to manage purchased lead assignments and prioritization. Then, there's the tech-driven approach built with data science to navigate the process with automated, unbiased, and deeper intelligence.
Uncovering the keys to closing more leads and maximizing returns on lead purchases is about applying technology rooted in data science, coupled with deep industry expertise. For Ladera Lending, a California-based home loan and mortgage refinance provider, ProPair's technology delivered a lead analysis and conversion system that helped the company quickly achieve an ROI through a boost in closing rates, even in today's busy market.
Going Beyond Data Insights to Drive Results
Loan originators are always looking for the right software to streamline lead management efforts. Increasingly, solutions powered by data intelligence check that box. For the team at Ladera Lending, they were seeking a solution that hit multiple criteria: optimizing lead and transfer assignments, prospect scoring and prioritization, ongoing lead handling optimization, and mortgage industry expertise.
"As you mature as a mortgage lending organization and understand how to maximize potential, you really start to look at the data and the data will tell you a story," said Kevin Smith, Sr. Technology Manager for Ladera Lending.
Having data and data insights is just the start, Smith noted, but the real value lies in how you apply the insights to drive the business forward. ProPair's software engine bridged the gap between raw lead profiles and optimal handling to maximize business results.
"The cost of the system is paid for from just the lead assignment capability alone before you consider scoring for prioritization and the insights you get from working directly with an expert team," Smith said, adding that the industry experts are an added bonus. "You're dealing directly with the people that are producing the data. The one-on-one access is very valuable."
ProPair's technology helped Ladera Lending take advantage of custom ranked leads, gave greater visibility into their data, and delivered actionable insights to maximize their day-to-day lead conversion efforts. More importantly, ProPair's technology was able to provide another tool on their decision-making belt to boost their closing rates and scale their efforts as they invested in more effective lead management strategies.
Key Results
Positive ROI solution
Greater lead visibility & actionable insights
Amplified daily lead conversions
Scalable solution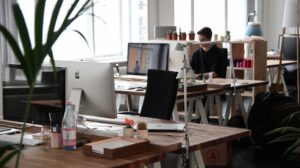 Get ahead of your competition
See how many sales you're missing with The ProPair Challenge. Connect with us to run a free 48-hour data analysis using machine learning, where we'll pull lead management data and show you opportunities to improve lead scoring, distribution and conversion.